NEW LP »UNRELATED« – OUT NOW on Karlrecords.
Edition of 200 on clear vinyl, DL code included. Cut and mastered by Rashad Becker at D&M Berlin, screenprint sleeve design by Joe Gilmore (using NW's drawing on the front.)
Release Concert: 13th July, WestGermany Venue Berlin –– FB EVENT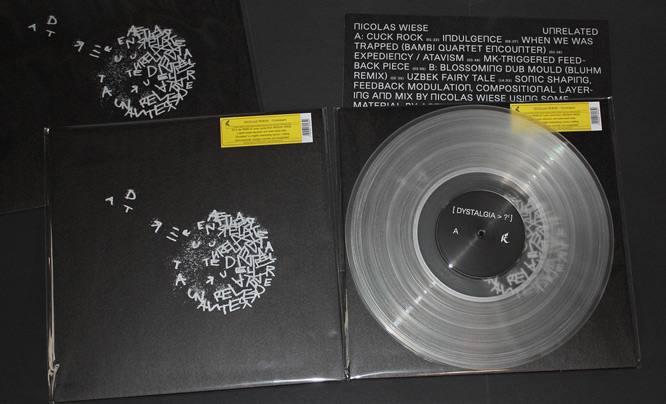 ***
NEW WORK IN PROGRESS: »THREEFOLD«
Collaboration with Annette Stuesser-Simpson and Elisabetta Lanfredini
Bringing together translucent objects, sound, moving images, performance
open rehearsal: 18th & 19th October
http://www.top-ev.de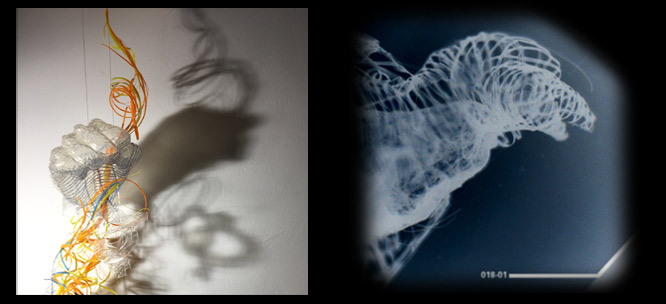 ***
COMPILATION: KARL MARX 200th!
2CD plus essay booklet – released in May2018 by Karlrecords.
Exclusive / previously unreleased tracks by AGF, AIDAN BAKER, FRANK BRETSCHNEIDER,    NATALIE BERIDZE, SCHNEIDER TM, KAMMERFLIMMER KOLLEKTIEF, REINHOLD FRIEDL, JASMINE GUFFOND, CASPAR BRÖTZMANN, ANDREAS REIHSE (KREIDLER) and many more.
Includes Nicolas Wiese's »The Revolution Will Have Been YouTubed #2«
Essays: Nina Power, Kerstin Stakemeier, Ewa Majewska, ME Raabenstein, Alex Gawronski
ALL REVENUES from the sales of the CD / DL will be donated to Berliner Obdachlosenhilfe and ProAsyl!
***
COMPILATION: MIND THE GAP #133
by Gonzo Circus Magazine (NL)
containts »The Indulgence« off the Unrelated album
https://www.gonzocircus.com/mind-the-gap-133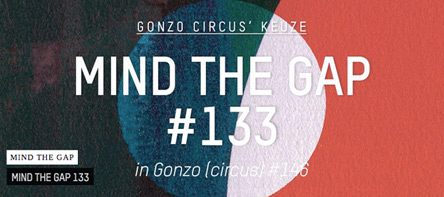 ***
INTERVIEW
by CHAIN D.L.K (IT)
***
»QUARTET OF BAMBI« – Experimental film by Nina Staehli
Sound arrangement by Doris Schmid using material by NW –
official selection at 4th CONCEPCIÓN INDEPENDENT FILM AWARDS, Chile, 7 – 10 Aug 2018
awarded (Experimental Short) at Great Lakes Film Festival 2018, Erie, Pennsylvania, USA
official selection (Experimental Short) at Directors Circle Festival of Shorts, USA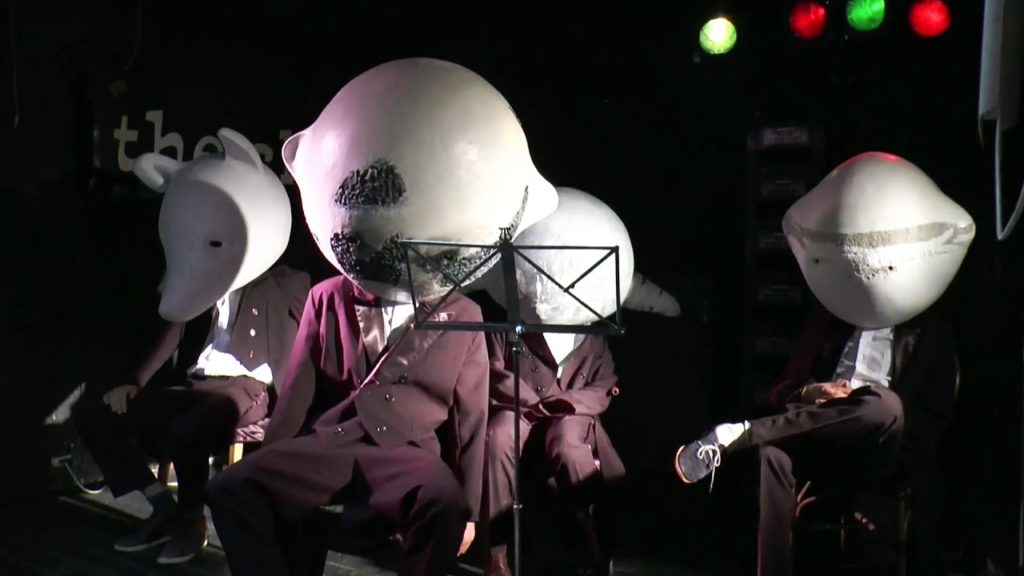 ***
COMPILATION: AGAINST THE SILENCE VII
by Against The Silence collective (Greece)
containts »Expediency/Atavism« off the Unrelated album
againstthesilence.bandcamp.com
***
GALERIE DE VIJF RAMEN – Arnhem, NL
Tentoonstelling # 038: Group exhibition curated by Max Kuiper
November 2018 – 5ramen.wordpress.com