The video work 'Uzbek Fairy Tale' was conceived for Aziza Sadikova's composition 'Alisher and Guli', premiered at Kasseler Musiktage Festival, Dec. 2013.
Percussion: Shengnan Hu, Se-Mi Hwang, Simone Rubino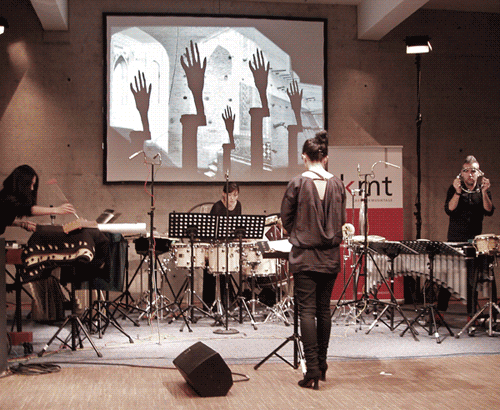 Uzbek born composer Sadikova was commissioned to write a piece for percussion ensemble that's based on a fairy tale from her home country.  So she chose 'Alisher and Guli', a tragic story about unsurpassable class barriers and unfullfilled love.
Wiese's images, rather associative and non-narrative, complement the music (and narration) by drawing back and forth through the scenery of a surreal pre-Soviet Uzbekistan.