DEATH LAB: FUNERAL JAZZ
2016; for the art/discourse project DEATH LAB
conceived as a 4-channel piece, constructed out of tiny bits from traditional New Orleans funeral jazz music.
Death Lab was a project by Lydia Hamann, Mirko Winkel and Karen Winzer.
'Tod Und Form': Jadranko Barišić, visual artist; Renée und Thomas Rapedius, visual artists; Gerold Eppler, director of Museum fuer Sepulkralkultur in Kassel; Nicolas Wiese, electro-acoustic music
venue: old cemetary building St. Marien/St. Nikolai, Berlin – Prenzlauer Berg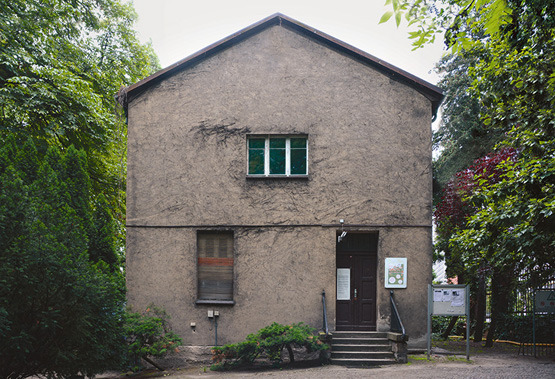 ---
FUTURE HISTORY: VERSUS_NONVERSUS
2014; for the installation opening of Chicago based artist /filmmaker Cauleen Smith,
exhibition series 'FUTURE HISTORY' – D21 art space Leipzig
.
excerpt of a stereo-mix, including parts of the on-site performance room recording
sound sources: voices, vinyl and vibraphone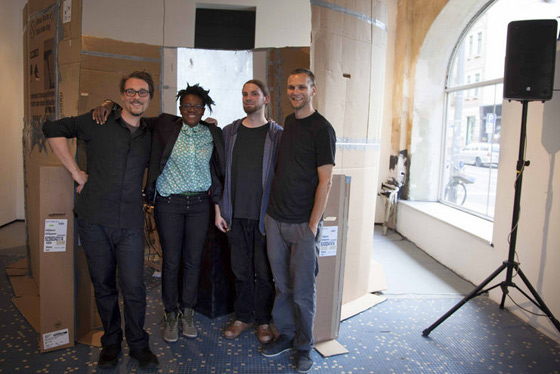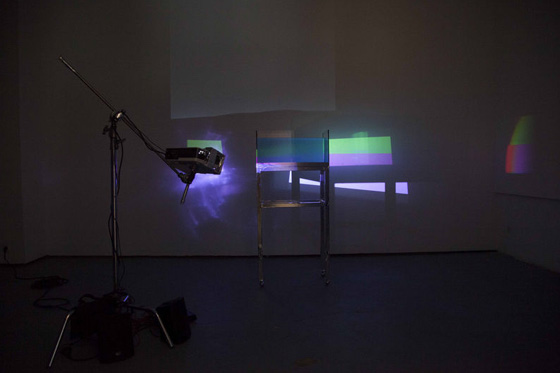 © Cauleen Smith
---
THE REVOLUTION WILL HAVE BEEN YOUTUBED
#1: for the compilation 'REPLACE' (Edition DEGEM, 2011)
curated by Marc Behrens
#2: for the compilation 'KARL MARX 200th' (KarlRecords, 2018)
curated by Thomas Herbst & Andreas Reihse
exclusive sound material:
voices from youtube home videos, centered around the theme 'revolution'.
people trying to articulate their views on world politics… when all they really want is a little bit of (online) attention.
---
INTRINSIC TROLLING (Auto-Destruct Version)
for: LOVE'S LABOUR'S LOST
Self-destroying vinyl: performance / listening session
an ongoing project by Christian Schroeder (Vienna)
each piece will only ever be heard once.
Records 16 – 19 by:
Natalia Escobar, Cinthya Garciá Leyva, Nicolas Wiese and Silvester Stoeger
Echo Buecher Berlin, April 12 2018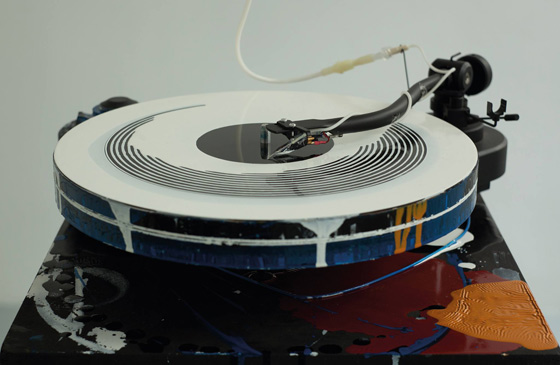 © Christian Schroeder
---
SONIC SUIT: LABRUM EXPANDED
a portable body-listening object by SATOSHI MORITA
multichannel sound piece composed by Heidrun Schramm and Nicolas Wiese
presented, among others, at NAISA, Toronto and Ars Electronica, Linz.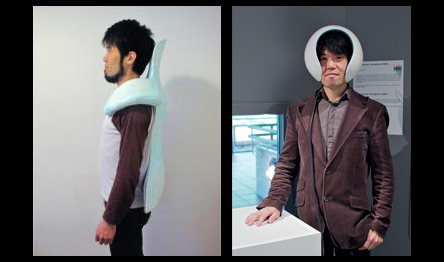 © S. Morita photos and objects
---
THE SISYPHOS NERVE
2011; for a flash animation by painter Susanne Kipp. Please click on the image: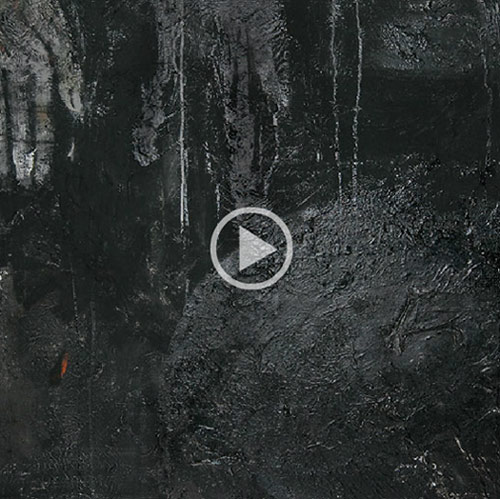 © S. Kipp